Toxic Tort
Toxic Tort litigation has changed dramatically in recent years. In the past, individual plaintiffs and their ill-financed attorneys faced large, well-financed corporations. Today, many of these same attorneys have leveled the toxic tort playing field by working with other lawyers around the country to finance their cases better and to share information. These and other developments have led many corporate defendants to settle with plaintiffs' attorneys to avoid the costs of discovery and trial preparation.
The experienced toxic tort attorneys at Sheffer Law Firm help resolve toxic tort cases while minimizing the costs associated with such litigation. Proof of causation is often difficult in toxic tort cases and the challenging science supporting the cause of action can bring litigation to a screeching halt. The new federal class action legislation is an important development for toxic tort litigation, and will likely prevent many cases from being filed.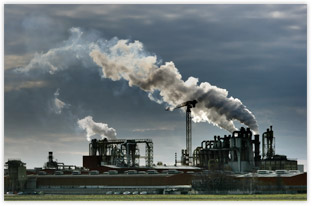 Sheffer Law Firm draws from an extensive national network of contacts and expert witnesses. Working together, our national trial team experience can help you resolve the toxic tort cases your company faces. Our attorneys maintain their knowledge of the rapidly changing scientific and medical developments using state-of-the-art technology. Because of our experience in toxic tort litigation, our team is able to move decisively and aggressively to achieve a successful outcome. This experience also helps to minimize the costs associated with toxic tort litigation.
In addition to decades of experience in the asbestos arena, our toxic tort trial team has defended the following types of toxic tort case: silica; benzene; solvents; welding rods and equipment; mold and fungal contamination; and occupational diseases.