Premises Liability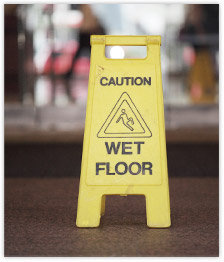 Premises liability issues require experienced attorneys who are knowledgeable on the ever-changing law applied to various premises circumstances. In Kentucky, premises liability issues have been at the forefront of recent rulings by the Commonwealth's highest appellate courts. The attorneys at Sheffer Law Firm, PLLC, using the latest technologies, stay abreast of the evolving developments in premises liability and will work closely with you and your employees during the discovery process to determine the actual liability of your company, if any.
We provide representation to property owners and tenants that have been sued for slip-and-fall accidents, falling merchandise, physical or sexual assaults, wrongful detention, improper lighting, security issues, and other incidents that have occurred on premises throughout the area. Sheffer Law Firm attorneys are experienced at handling premises cases that have occurred in high-rise office buildings, convenient stores and gas stations, apartment buildings, retail stores, restaurants, shopping centers, parking garages, and hotels and motels.
Winning a premises liability lawsuit at trial in today's legal and political atmosphere requires a thorough knowledge of property laws, municipal regulations, state and federal statutes and regulations, and how judges and juries are likely to interpret each case. With decades of experience handling premises liability cases throughout the region, the attorneys at Sheffer Law Firm are exceptionally qualified to shepherd you and your employees throughout the entire process. In short, the team at Sheffer Law Firm is dedicated to winning your premises liability case.
Contact a Premises Liability attorney at Sheffer Law Firm, PLLC.