Product Liability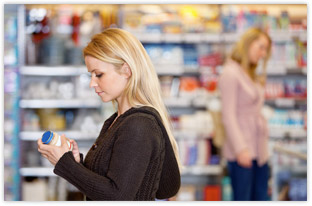 Every year, thousands of personal injury cases are filed against manufacturers seeking millions of dollars in each case. In today's legal climate, product liability cases are some of the toughest cases to defend. After years of alleged corporate malfeasance by the media and the economic setback in 2008, jurors are quick to believe the worst about your company. To win your product liability case, you need an attorney skilled in the intricacies of a product liability lawsuit. The attorneys at Sheffer Law Firm, PLLC continue to handle complex product liability cases throughout the United States. We are one of the first law firms with significant experience in managing electronic discovery issues. Whether in a Multi-District Litigation panel with over 14,000 cases in federal court or in state courts throughout the country, our experience in electronic discovery and complex case management gives you a competitive edge.
Perhaps nothing is more important in today's product liability case than the manner in which your company's witnesses comport themselves when testifying. Drawing on our personal experiences with mock trials and juror focus groups, we have developed methods that put your employees at ease during depositions and trials and make them better witnesses. Realizing that evidence in one product liability case can have negative implications for your company in thousands of other cases, we have developed strategies that minimize your company's total potential liability.
The attorneys and legal professionals at Sheffer Law Firm continue to handle a variety of complex product liability cases from coast to coast. Whether you have an asbestos case, an industrial machinery case or a household appliance case, the attorneys at Sheffer Law Firm are experienced like no others. Similarly, we continue to work in other areas, such as chemical and toxic tort, building products, hand and power tools, and construction equipment. Whatever the product, the chances that we have handled it or something like it are strong.
Handling tens of thousands of product liability cases throughout the United States has taught us how to effectively manage your documents and data. We also know how to minimize your litigation costs using tried and true methods to reduce your electronic and written discovery costs. Like we have for others, we can handle your local, regional or national litigation needs in a cost-effective manner.
Evaluating Your Case
Under Kentucky law, any party that places a product into the stream of commerce may be liable for defects in the product. Sheffer Law Firm carefully evaluates the evidence in your case to identify potential liability of every entity that was involved in that product's design, marketing, manufacturing and distribution. Once your case has been evaluated, we will discuss your options and work with you to devise a strategy tailored to your specific circumstances. Sheffer Law Firm is fully prepared and experienced to resolve your case through mediation, arbitration or trial. We have a proven track record in all product liability issues.
Contact a Product Liability attorney at Sheffer Law Firm, PLLC.