Commercial Litigation
Commercial litigation requires a deep understanding of the mechanics of complex litigation. Unfortunately, the complexities are many and varied. Fashioning and maintaining litigation holds on documents and electronic data present potential pitfalls that can be costly in lost revenue, a damaged reputation and loss of goodwill. Insuring that written discovery is consistently handled, can save your company millions of dollars in the long run. Furthermore, working with your corporate representatives is an integral part of any successful resolution. Sheffer Law Firm performs these functions and more when they represent clients in commercial litigation. Our goal is to protect and defend our clients' rights and to achieve the result they seek. To date, we have met and often exceeded that goal and we can do so for you.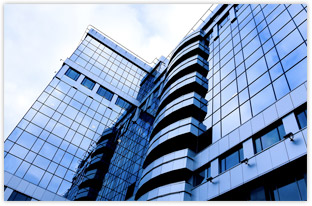 Types of business matters that may be categorized as commercial litigation issues include:
Breach of contract
Class actions
ERISA
Employment disputes
Business dissolutions
Interference with business relationships
Disputes over non-compete clauses
Breaches of fiduciary duty
Franchise issues
Shareholder issues
Partnership disputes
Often, commercial litigation issues arise when two parties are involved as partners or co-owners of a business. Sheffer Law Firm recognizes the importance of effective communication and will focus on a successful resolution of your commercial litigation case. Toward that end, Sheffer Law Firm's attorneys have deep and long-lasting relationships with many of the best mediators and arbitrators and we can effectively guide your case to resolution if that route is best for you. If it is better to resolve your case at trial, our team of legal professionals has never shied away from the courtroom. In other words, Sheffer Law Firm has the skill, knowledge and experience to produce favorable results for you and your business.
Contact a Commercial Litigation attorney at Sheffer Law Firm, PLLC.