Construction Litigation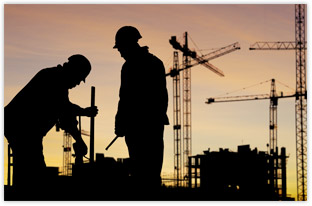 Construction disputes are rising at alarming rates and can cost you significant time and money, as well as damage to your reputation. Sheffer Law Firm's attorneys have been at the forefront of some of the largest construction lawsuits in Kentucky. The team at Sheffer Law Firm is committed to protecting our clients and has the experience to resolve matters involving construction defects and disputes.
Sheffer Law Firm represents landowners, property developers, architects, general contractors, subcontractors, and engineers. Construction litigation usually involves detailed and multi-faceted issues, multiple parties and complex indemnity agreements. Having handled many and various construction cases, Sheffer Law Firm has developed its own systems for cost-effectively managing the mountains of documentation often associated with large construction cases. In past cases, Sheffer Law Firm has successfully handled construction litigation involving mold and fungus issues that allegedly caused multiple deaths in hospital-wide outbreaks in Kentucky and Florida. Also, Sheffer Law Firm has resolved disputes over construction defects, design defects, liens and bonds, insurance coverage issues, onsite injuries, and contracts. Our experienced team will work closely with you to resolve your issues and to help you make informed decisions to protect you and your business.
Contact a Construction Litigation attorney at Sheffer Law Firm.